A once in a lifetime experience in the heart of an Orangutan Sanctuary
Immerse yourself into an unforgettable week, whereby you return home with memories that will last a lifetime.
From walks in the rainforest to watching orangutans roaming free on the sanctuary islands, a week on one of these retreats is for anyone looking for a transformative experience. Prepare yourself for something entirely different—a place where you can absorb the natural world and reinvigorate the human soul.
What to know:
• Location: East Kalimantan
• Arrival/departure airport: Balikpapan
• Availability: 17 September 2023, 17 March 2024, 24th August 2024 
• 6 nights / 7 days
• All organic meals included
• Up to 10 people
Connect with nature, rejuvenate your body and soul, expand on yoga practice and above all, watch rescued orangutans roam freely on specially designed sanctuary islands.
Our specially chosen and skilled yoga teacher from Bali will take you through a Vinyasa inspired morning yoga class to start your day off just right, while the evening restorative session will slowly wind your body down as the sun sets. This retreat is open to ALL LEVELS. Most yoga offered will be considered intermediate, with both modifications for beginners and challenges for more experienced practitioners provided. Let us know in advance if you have any queries.
About Diaz Chairullah
Your yoga experience will be taught by the energetic Diaz from The Dancing Warrior. Diaz projects happiness and creativity in his teaching, blending Vinyasa Flow, Budokon, Qigong, and Inside Flow to make a dynamic fusion between mindfulness, movement, strength and challenge.
He'll guide your practice out of the box and set your mind and body to expand all sort of possibilities. Look forward to deep stretching, training of strength, moving like dancing to a new dimension, and being awakened by what your own mind and body can shape!
Your activities in a nutshell
Orangutan Sanctuary
A highlight and extreme privilege of our retreat is touring Samboja Lestari Orangutan Sanctuary. Samboja Lestari (translated as " Samboja Forever") is currently a home to over 200 orangutans that have been released into 6 islands around the lodge. Our detailed tour, will get you one-of-a-lifetime opportunity to deepen your orangutan knowledge but also observe the behaviour of rehabilitated individuals living within the complex.

Sungai Wain Full Day Trek
Within a protected forest area there are around 80 orangutans and a home for Malayan sun bears, proboscis monkeys, 242 species of birds (9 species of hornbills!) and countless other species. Upon arrival we meet our local guide and start searching for all those beautiful creatures.
Tree planting
It takes a lot of knowledge to plant trees properly, finding the best locations regarding amount of sun, water needs, proper soil balance and nutrients, etc. It is very educational and you will be able to experience for yourself the value of the local workers.
Sun bear Sanctuary
The BOS Foundation also looks after a number of sun bears, smallest bears in the world. You will get to see staff feed the bears but you will also get an opportunity to participate in building daily enrichment.
Sungai Hitam Boat Cruise
Cruise along the Sungai Hitam river for a chance to see highly endangered Proboscis monkeys, as well as several local villages.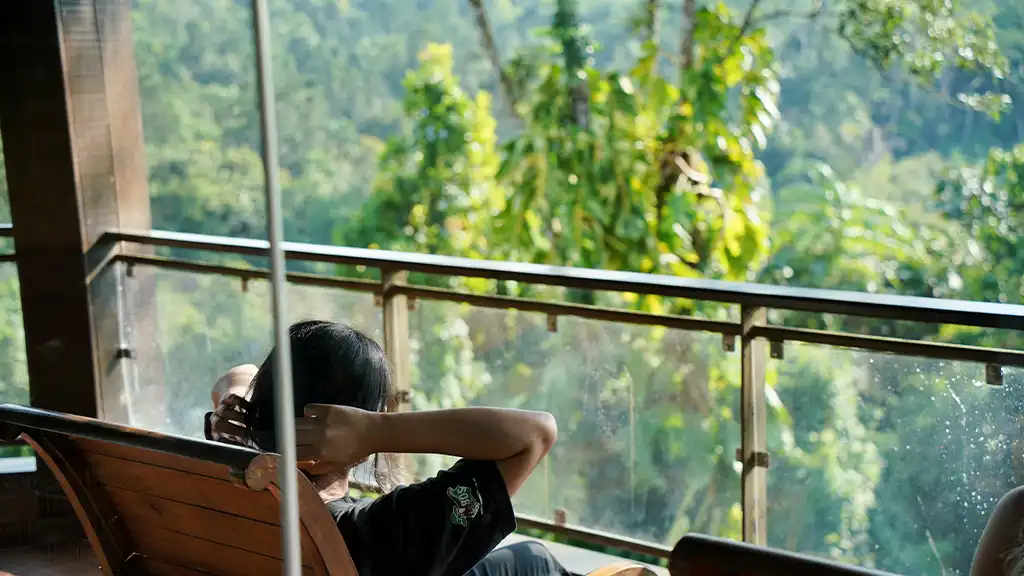 We have chosen a special place for our yoga retreat. Located in the Borneo Orangutan Survival's beautifully appointed eco-lodge where aesthetics and artisanal handicraft blend seamlessly into its breath-taking surroundings. You don't have to even move from your bedroom with its panoramic views to enjoy the abundant wildlife all around.
Each twin room has its own en suite and exceptional views of the rainforest. For an extra fee, you can book a double bed kings room on the top floor of the lodge with an 180 degree view over the forest canopy, or a double bed queens room below that features an intimate 180 view of the forest understory. An unforgettable experience.
Wildlife that you may see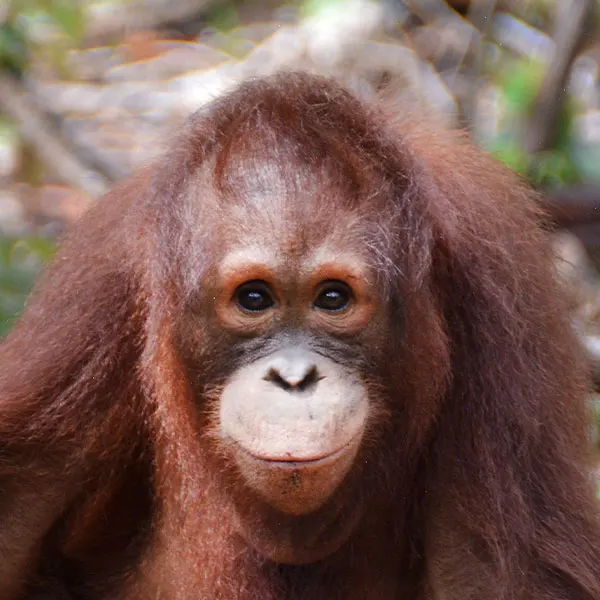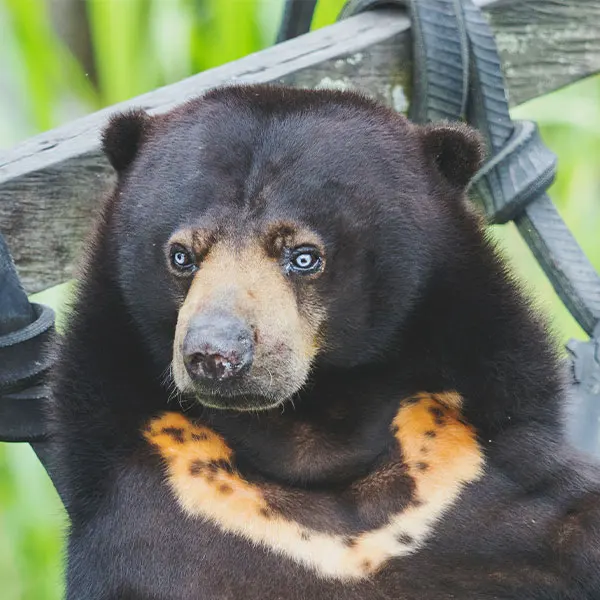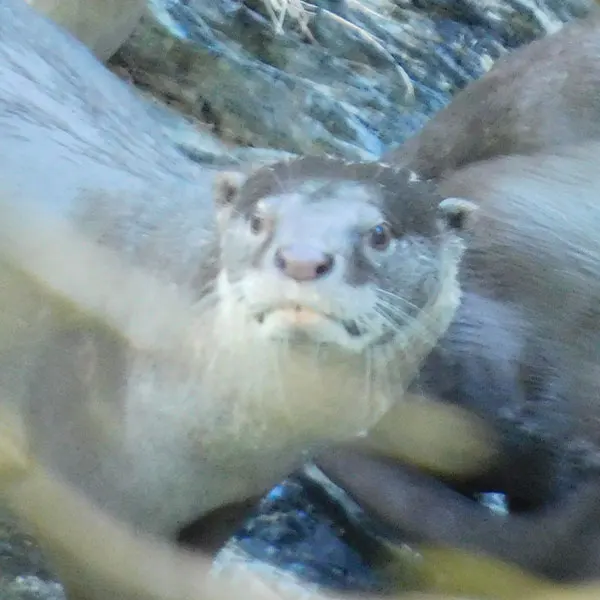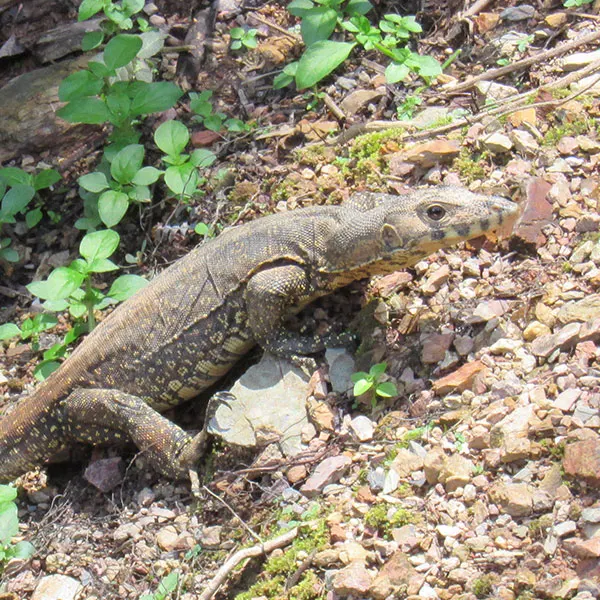 I loved walking through the forest, thevariety of plants, flowers, trees and animals. There was so much to discover. It was so peaceful and quiet – and still you could always hear different animal noises.
Thanks to the organizers of the program! What you and BOS achieve in general is unimaginable and to see it upclose is wonderful. I would also like to commend the staff at Samboja Lodge. Everyone is very friendly, motivated and seems very happy.
If you prefer to arrive earlier or leave later, we are happy to arrange it for you!
Optional independent trip extensions are available. Please enquire.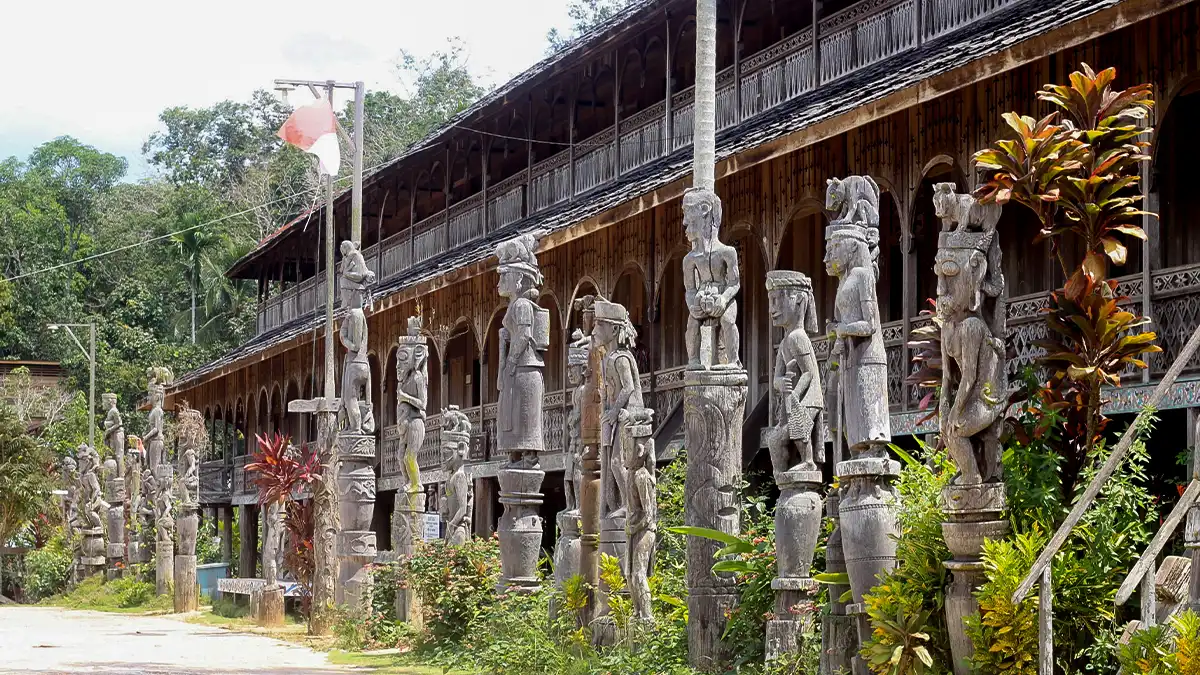 Mahakam River Adventure Tour
5 days / 4 nights
The Kalimantan Mahakam River is one of the greatest adventure tours of Indonesia, where the poison darts of the blow pipes still move their way through the rainforest!
The houseboat provides lodging and full-board meals for several days during your trip, giving you a unique experience of living on a river. Several highlights of the tour include traditional villages, dance performance, wildlife, jungle trekking, museum and a Royal Palace.
Trekking in Kutai National Park
3 days / 2 nights
Kutai National Park in East Kalimantan has been established to protect a wild population of around 2000 wild orangutans and other species, as well as traditional Bugis Dayak villages.
We will go deep into the Bornean rainforest in search of endangered fauna and flora, staying overnight in the Camp Kakap. Perhaps one of the most exciting experiences is a night rainforest trek when the cacophony of sound is quite overwhelming!
Derawan Archipelago
Welcome to paradise! The classic tropical islands of the Derawan Archipelago are where you go to trade jungle trekking and orangutans for white unspoiled beaches, palm trees and warm blue sea. Snorkel or take an optional scuba excursion to see schools of barracuda, whale sharks, green sea turtles, manta rays and more near Derawan's coast.
Komodo and Rinca
Visit the Komodo dragon feeding grounds, swim in a beautiful coral garden, or simply relax by the ocean, and prepare to have your breath taken away by such unforgettable locations as Batu Cermin cave, the Rinca & Komodo Islands, and the famous Pink beach! During your time you will have the chance of witnissing animals include the water buffalo, monkeys and, of course, the famous Komodo dragon.
Covid-19
We are closely following the advice of the UK Government in relation to Coronavirus. If the BOS retreat falls at a time when Indonesia has decided to close its borders / has isolation measures in place and the UK Government advises against travel to Indonesia, then the retreat will not go ahead.
Allergies & dietary requirements
The price for your accommodations also includes all 3 meals per day (not including alcohol). Please note that while we can cater for different diets, we would like to be informed about your dietary requirements/allergies in advance.
Weather
Considering that the retreat takes place within a rainforest, the weather can naturally be unpredictable. Please note that we may be prevented from doing some of the activities if this is the case. Replacement activities will be offered during these times.
What's included
Full board accommodation, transportation in Borneo and all day and half-day activities mentioned in the program.
What's excluded
Airfare.
The airport shuttle is only included on the day the retreat begins and ends. An extra fee will be added if you arrive or depart on alternative days.
Flights
Any flights arriving in Borneo on the first day of the program and departing after program finishes. Let us know if you are planning to arrive/depart on different days. Please remember that airfare is not included. The airport shuttle is only included on the day the retreat begins and ends. An extra fee will be added if you arrive or depart on alternative days.
Cancellation policy
Please note that unless the retreat is cancelled, your deposit is non-refundable as costs need to be paid for in advance.
Contact us
If you have any queries or like to chat about the best options for you, please contact us via email on events@bos-uk.org or phone us at: 07496 428 237.