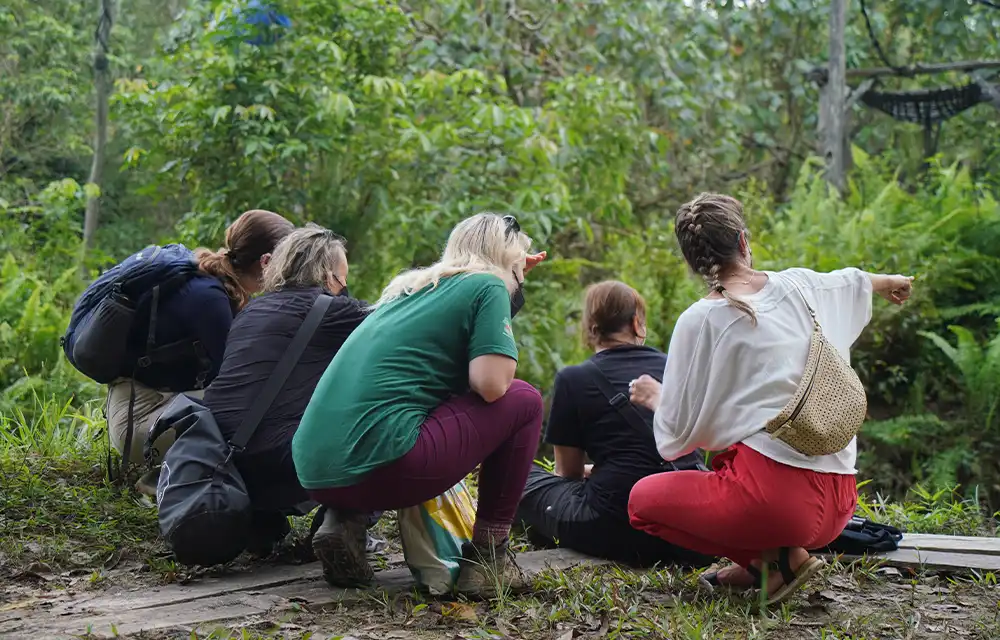 Your Fully Immersive Bornean Experience.
On this specially crafted expedition you will visit the habitat of the Bornean orangutan, and at the same time help protect the environment for generations to come. Accompanied by BOS Foundation Primatologist, Andrea Knox, you will learn about the rainforest, local fauna and flora, and most importantly – orangutans!
Our program has been carefully designed to build an awareness of ecotourism, specifically taking safety and the impact on the environment into consideration. Whether you want to relax and unwind, be educated on the issues affecting Borneo's wildlife, or turn up the pace and take on the all of the experiences,
you will be in great company.
We look forward to making your trip the experience of a lifetime!
What to know:
Location: East Kalimantan 
Arrival/departure airport: Balikpapan
Availability: 24th September 2023, 17th February 2024, 25th February 2024, 8th March 2024, 3th August 2024, 11th August 2024, 
8 days/7 nights
All organic meals included
Up to 14 people
Take this opportunity to leave a long-lasting impact on Indonesia's wildlife, working hard to provide a meaningful future not only for animals at the centre, but also for the region's wildlife for many years to come.

The first leg – visit to Samboja Lestari 
It is a real highlight and privilege to tour the Samboja Lestari Orangutan Sanctuary, home to 127 rescued orangutans.
Our behind the scenes tour gives you a once-in-a-lifetime opportunity to not only deepen your knowledge, but also observe the behavior of rehabilitated and resident orangutans within the sanctuary. This 1,800-hectare rainforest reforestation project was created to provide a safe haven for both adult and orphaned orangutans who have been rescued from areas of habitat loss or the illegal wildlife trade.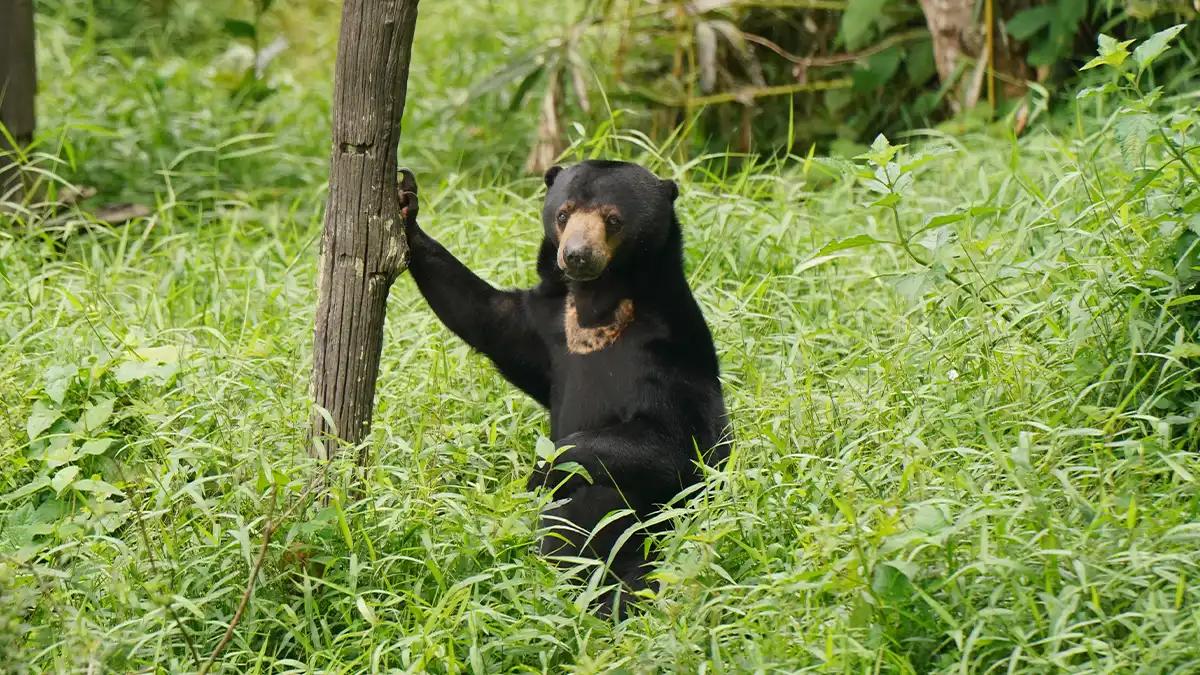 Not just orangutans.
In 1998, the BOS Foundation was awarded Sun Bear Sanctuary accreditation by the Indonesian Government.
Samboja Lestari houses over 70 sun bears who have been rescued from areas of habitat loss or the illegal wildlife trade, and all of whom require life-long care. You'll have the chance to make food puzzle items for the bears, and then watch them enjoy what you've made for them!
The second leg – trekking in Kutai National Park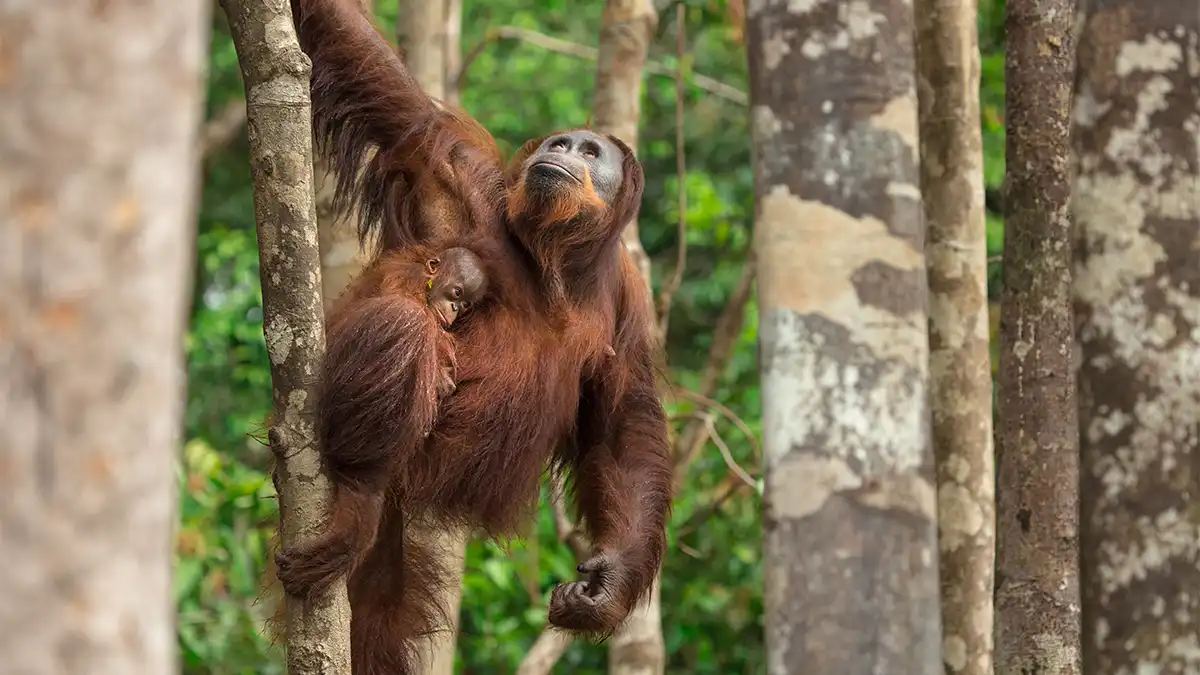 The Kutai National Park in East Kalimantan was established in 1982 to protect a wild population of orangutans and many other animal species, traditional villages, and rare trees and plants.
We will trek deep into the  rainforest in search of endangered fauna and flora, staying overnight in the jungle lodge at Camp Kakap. Perhaps one of the most exciting experiences included is a nighttime jungle trek, when the nocturnal animals appear!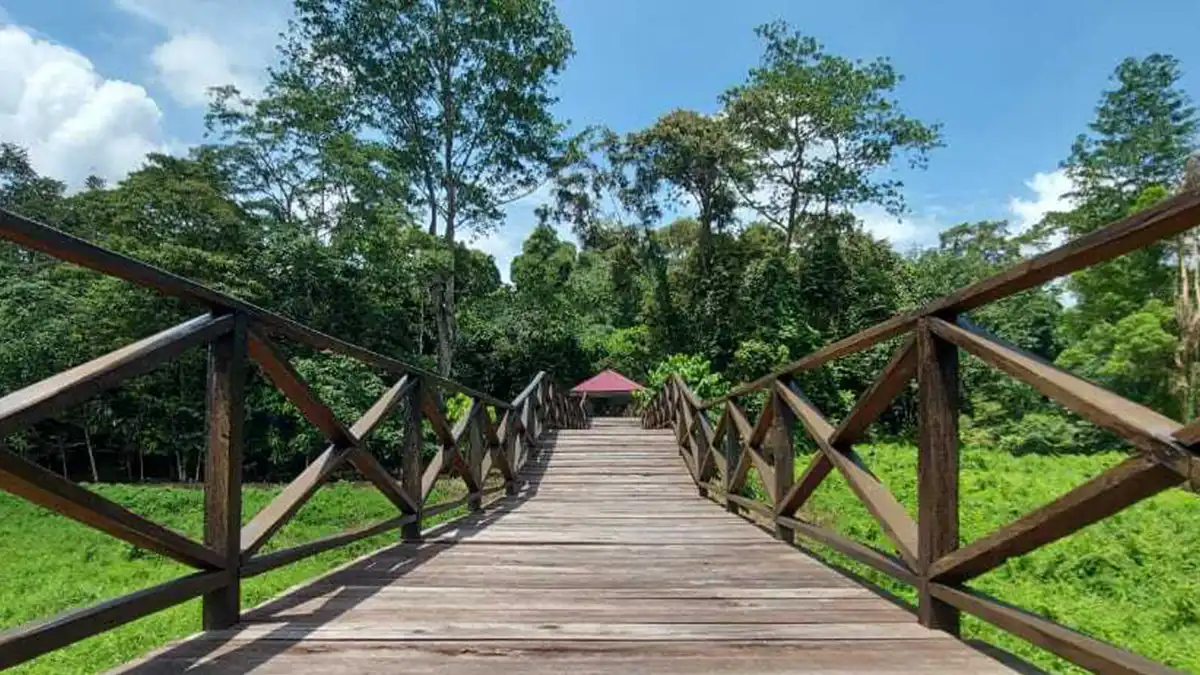 The park offers invaluable sanctuary to 10 species of primates (including the orangutan, maroon leaf monkey, white-fronted leaf monkey, hose's leaf monkey, proboscis monkey and Bornean gibbon), 90 species of mammals (including the Malayan sun bear, pangolin, tarsier, sambar deer, banteng, clouded leopard, black flying squirrel, marbled cat, civet, smooth-coated otter) and over 300 species of birds. 
To wrap up our expedition, we will come back to Samboja Lestari for one more night, a hot shower and a well-deserved rest.
Samboja Lestari activities
Orangutan Sanctuary
A highlight and extreme privilege of our program is touring Samboja Lestari Orangutan Sanctuary. Samboja Lestari (translated as " Samboja Forever") is currently a home to 127  orangutans that have been released into 6 islands around the lodge. Our detailed tour, will get you one-of-a-lifetime opportunity to deepen your orangutan knowledge but also observe the behaviour of rehabilitated individuals living within the complex.

Visiting Sun Bears
The BOS Foundation also looks after 69 sun bears, the smallest and definitely cutest bears in the world. You will get to see staff feeding the bears and learn more about our efforts to build large forested outdoor enclosures for them. At its core, we care for them in a similar way to how we care for orangutans, because for both it is not only about tending to their physical needs, but their social and psychological ones as well!
Tree planting
It takes expert knowledge to plant trees successfully. Finding the best locations to suit the requirements of each variety include considering the amount of sun exposure, water needs, proper soil balance and nutrients, etc. It is a science which will leave you in awe of the locals who contribute to this effort.
Sungai Hitam Boat Cruise
Cruise along the Sungai Hitam river for a chance to see highly endangered Proboscis monkeys, as well as several local villages.
Bukit Bangkirai Canopy Walk
You will have the opportunity to walk high up in the forest canopy, keep your eyes peeled for gibbons and native flora and fauna.
SL Lodge - 5 nights
The Borneo Orangutan Survival Foundation's Samboja Lestari Lodge is a jungle oasis just outside of the hustle and bustle of busy Balikpapan, set the heart of 1,800ha of restored, secondary rainforest.
With its panoramic views, you don't even have to leave your room to enjoy the abundant wildlife all around. Sustainability and conservation are our core values, and by staying with us, you give back to the wild. 
Camp Kakap - 2 nights
Both a visitor center and a research station, Camp Kakap is located about 20 minutes upriver from Kabo Jaya village. Leading out from the camp, narrow trails lead into the forest where, amongst others, gibbon song reveals the density of wildlife surviving within the confines of the park boundaries.
It's magical and, almost immediately, you become immersed in a stunning piece of our planet's ancient natural heritage.
Wildlife that you may see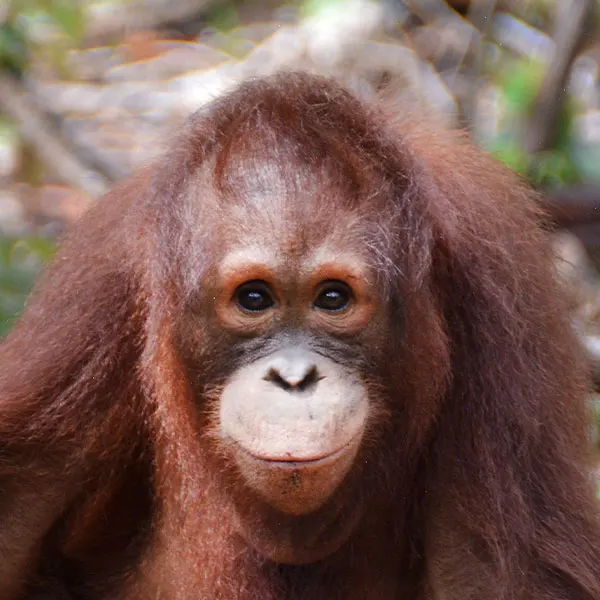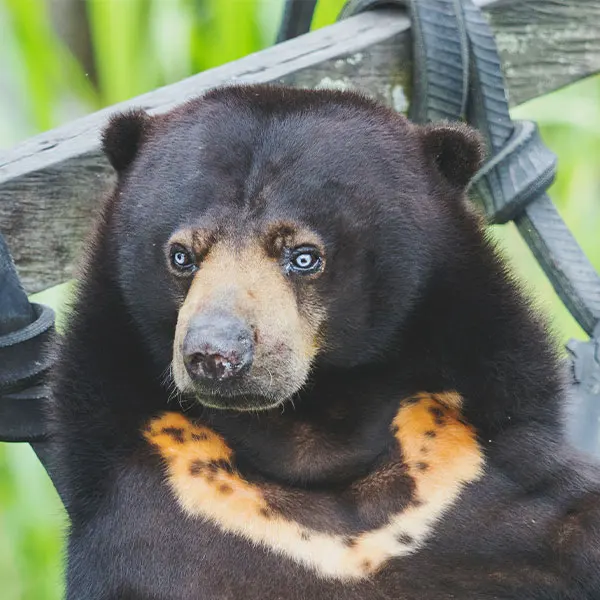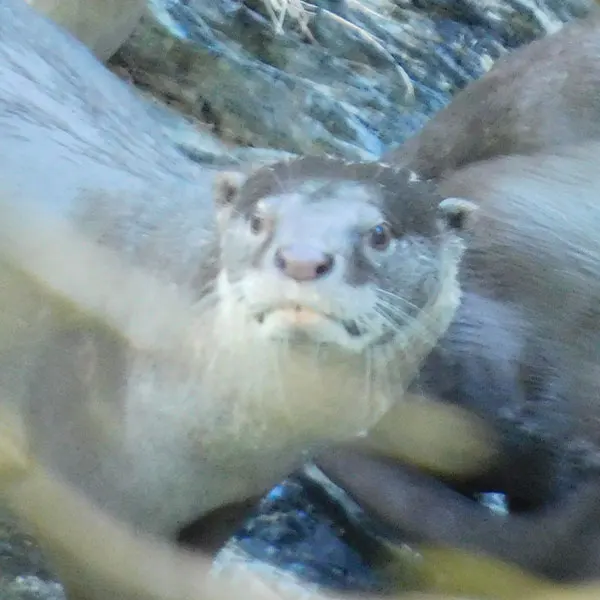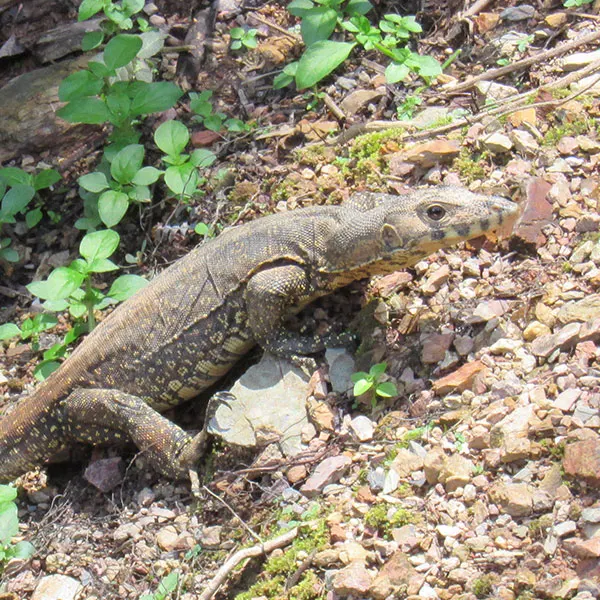 I loved walking through the forest, the variety of plants, flowers, trees and animals. There was so much to discover. It was so peaceful and quiet – and still you could always hear different animal noises.
Thanks to the organizers of the program! What you and BOS achieve in general is unimaginable and to see it up close is wonderful. I would also like to commend the staff at Samboja Lodge. Everyone is very friendly, motivated and seems very happy.
Covid-19 & health requirements
If the BOS program falls at a time when Indonesia has decided to close its borders and/or has isolation measures in place, then the program will not go ahead.
Allergies & dietary requirements
The price for your accommodations also includes all 3 meals per day (not including alcohol). Please note that while we can cater for different diets, we would like to be informed about your dietary requirements/allergies in advance.
Weather
Considering that the program takes place within a rainforest, the weather can naturally be unpredictable. Please note that we may be prevented from doing some of the activities if this is the case. Replacement activities will be offered during these times.
What's included
Full board accommodation, transportation from/to the airport, activities on the ground.
What's excluded
Costs of the obligatory health tests, other travel costs (especially flights), extra tours, insurances, vaccination, and alcoholic beverages.
Recommended flights
Any flights arriving in Borneo on the first day of the program and departing after program finishes. Let us know if you are planning to arrive/depart on different days.
Please remember that airfare is not included. The airport shuttle is only included on the day the program begins and ends. An extra fee will be added if you arrive or depart on alternative days.
Cancellation policy
Please note that unless the program is cancelled, your deposit is non-refundable as costs need to be paid for in advance.
Contact us
If you have any queries or like to chat about the best options for you, please contact us through events@bos-uk.org