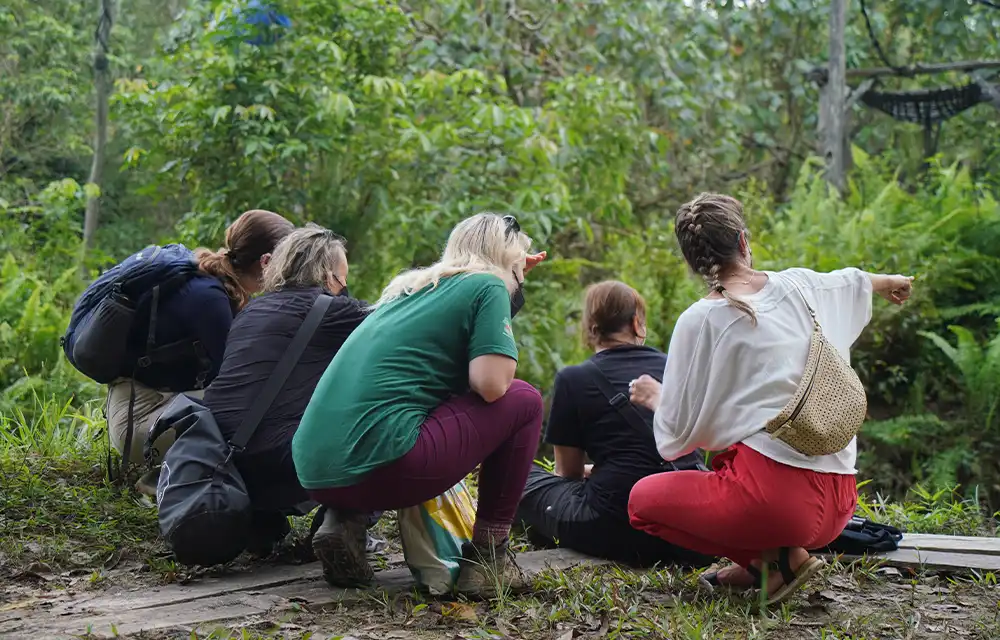 © Sam Rios | No Beaten Track
Your Fully Immersive Bornean Experience.
On this specially crafted expedition you will visit the habitat of the Bornean orangutan, and at the same time help protect the environment for generations to come. You will learn about the rainforest, local fauna and flora, and most importantly – orangutans!
Our behind the scenes trip is a once-in-a-lifetime opportunity to see orangutan
conservation that few ever get to experience, trek through pristine rainforests,
participate in workshops and enjoy authentic local cuisine.
Please join us on this unforgettable trip and return home with memories
that will last a lifetime!
What to know:
Location: East and Central Kalimantan
Arrival/departure airport: Balikpapan and

Palangkaraya

Availability:  19-25th March and 26th August till 2nd September
8 days/7 nights
All organic meals included
Price: from £1599
Take this opportunity to leave a long-lasting impact on Indonesia's wildlife, working hard to provide a meaningful future not only for animals at the centre, but also for the region's wildlife for many years to come.

The first leg – visit to Samboja Lestari Sanctuary
Samboja Lestari is an area of restored tropical rainforest near the city of Balikpapan in East Kalimantan, Indonesian Borneo. Established by BOSF, this 2,000-hectare orangutan sanctuary was created with the aim of providing a safe haven for orphaned orangutans whilst at the same time providing a source of income and education for local people. Sustainability, conservation and community development are at the core of our values. By staying with us you not only support our conservation work, but also help us build an  ecologically minded local community. For an extra unforgettable experience, you can book one of two King Suites on the top floor of the lodge with an 180 degree view over the forest canopy.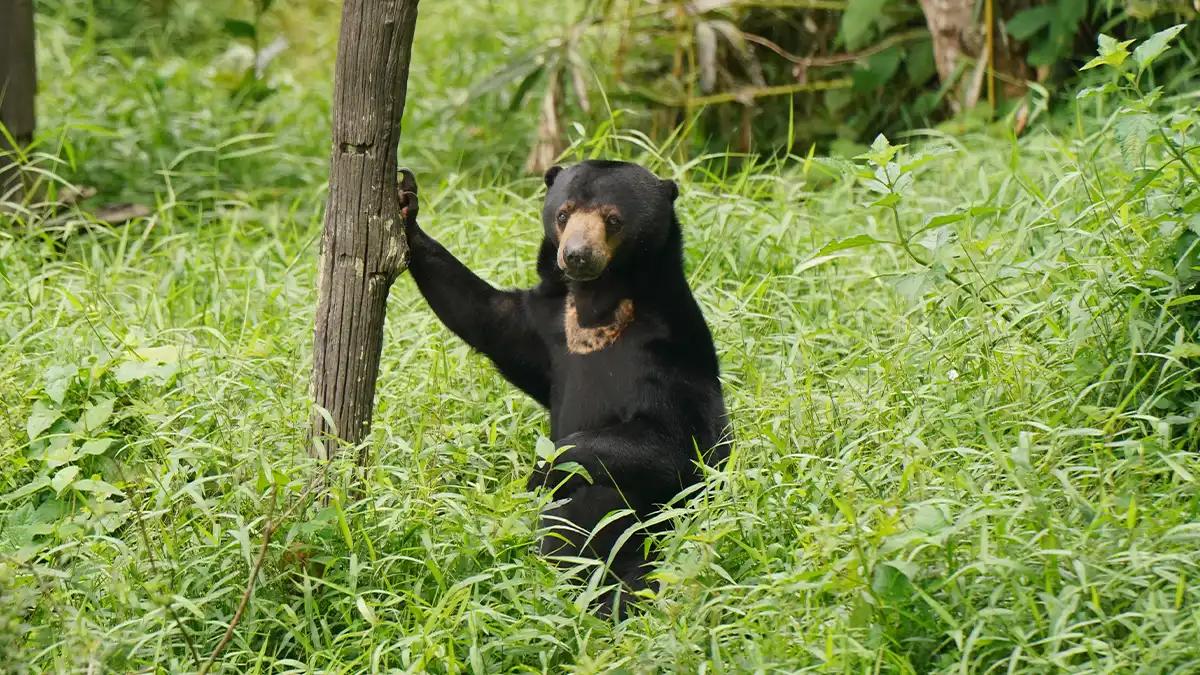 Not just orangutans.
In 1998, the BOS Foundation was awarded Sun Bear Sanctuary accreditation by the Indonesian Government.
Samboja Lestari houses over 70 sun bears who have been rescued from areas of habitat loss or the illegal wildlife trade, and all of whom require life-long care. You'll have the chance to make food puzzle items for the bears, and then watch them enjoy what you've made for them!
The second leg – visit to Nyaru Menteng Rehabilitation Centre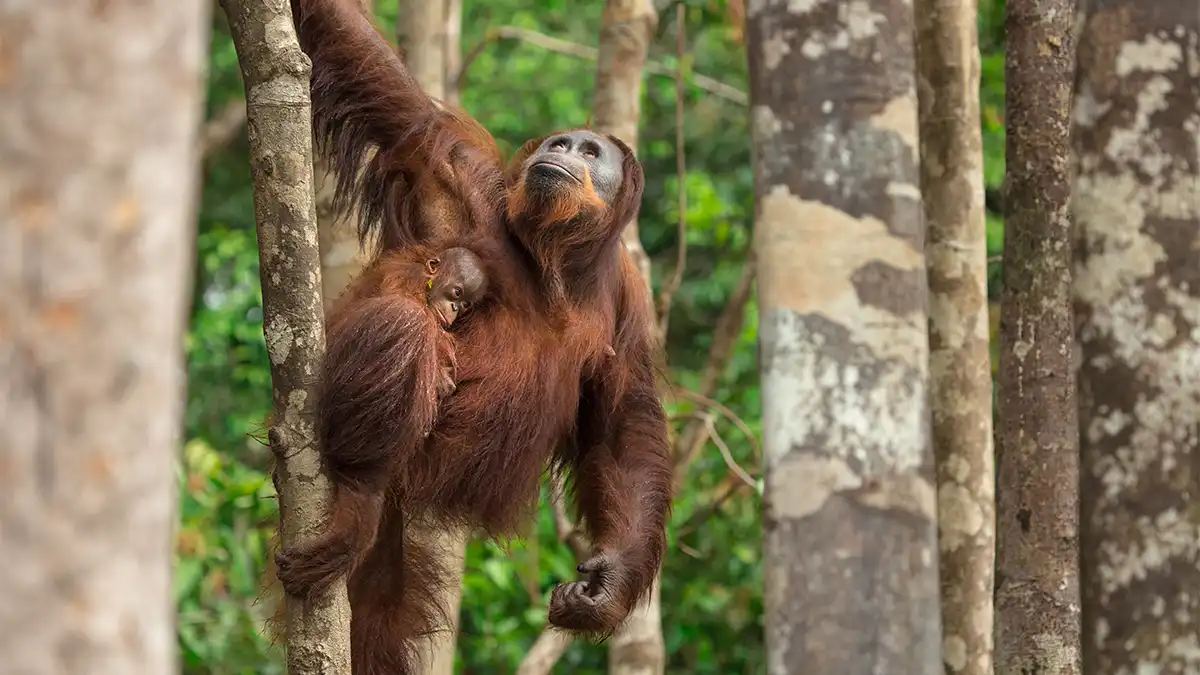 In the midst of Central Kalimantan's tropical rainforest lies the Nyaru Menteng Orangutan Sanctuary. Founded by BOSF in 1999, this orangutan rehabilitation centre has become home to over 280 orangutans.
The primary aim of the rescue centre is to rehabilitate orphaned and displaced orangutans, with the ultimate goal of releasing as many of these orangutans back into the wild as possible.
The incredible team at Nyaru Menteng have taken in as many of these orangutans as possible in the hope of providing them with a better future.
Exclusive Forest School Experience
It is extremely rare that guests are permitted to see the Forest School area. This is a very exclusive opportunity to head over to one of our offices and watch young orangutans return from their day in jungle school!  This will be an experience you will never forget.
Orangutan Sanctuary
A highlight and extreme privilege of our program is touring Samboja Lestari Orangutan Sanctuary. Samboja Lestari (translated as " Samboja Forever") is currently a home to 127  orangutans that have been released into 6 islands around the lodge. Our detailed tour, will get you one-of-a-lifetime opportunity to deepen your orangutan knowledge but also observe the behaviour of rehabilitated individuals living within the complex.

Visiting Sun Bears
The BOS Foundation also looks after 69 sun bears, the smallest and definitely cutest bears in the world. You will get to see staff feeding the bears and learn more about our efforts to build large forested outdoor enclosures for them. At its core, we care for them in a similar way to how we care for orangutans, because for both it is not only about tending to their physical needs, but their social and psychological ones as well!
Canopy Bridge
See the rainforest from a different perspective by walking along the Canopy Bridge, 30 meters above the forest floor. A must-do activity!
Sungai Hitam Boat Cruise
Following a 30 minute drive from Samboja Lestari, you will take a leisurely boat ride along the Sungai Hitam river to see highly endangered proboscis monkeys and a river side village of houses built on stilts.
Sanctuary Islands River Cruise
Embark on a river cruise around the spectacular Sanctuary Islands! Orangutans spend time on these islands prior to their release and are given the space to put their forest skills (acquired through the rehabilitation programme) to the test. This will be a great opportunity for you to learn a little more about the project and the many successful releases BOSF have undertaken, as well as learning about some of the characters on the islands.
Tour of NM Rehabilitation Centre
See what your support has enabled us to achieve over the years by taking a guided tour of our Nyaru Menteng rehabilitation centre. Meet some of our local staff - the heroes who keep these centres running every day and who look after hundreds of orangutans in our care.
Samboja Lestari Lodge - 4 nights
The Borneo Orangutan Survival Foundation's Samboja Lestari Lodge is a jungle oasis just outside of the hustle and bustle of busy Balikpapan, set the heart of 1,800ha of restored, secondary rainforest.
With its panoramic views, you don't even have to leave your room to enjoy the abundant wildlife all around. Sustainability and conservation are our core values, and by staying with us, you give back to the wild. 
Rungan Sari - 3 nights
The Rungan Sari Resort & Meeting Center is a place of style and tranquility.
Located very close to NM rehabilitation centre, offers a relaxing natural environment like rivers, forests and tropical countryside, appealing to all senses!
Wildlife that you may see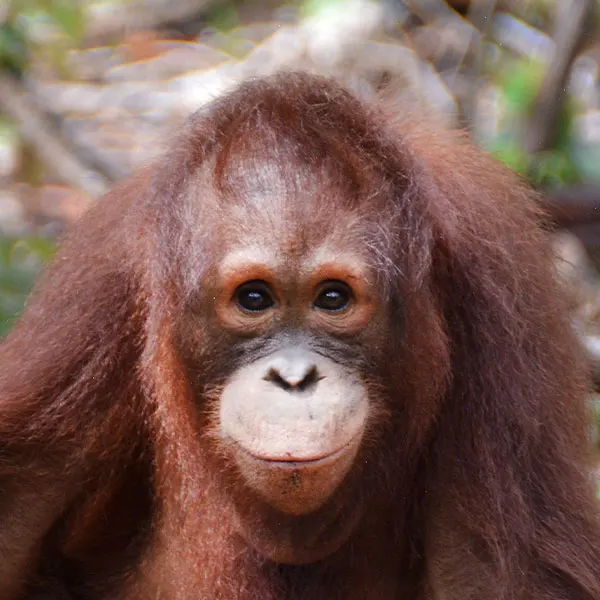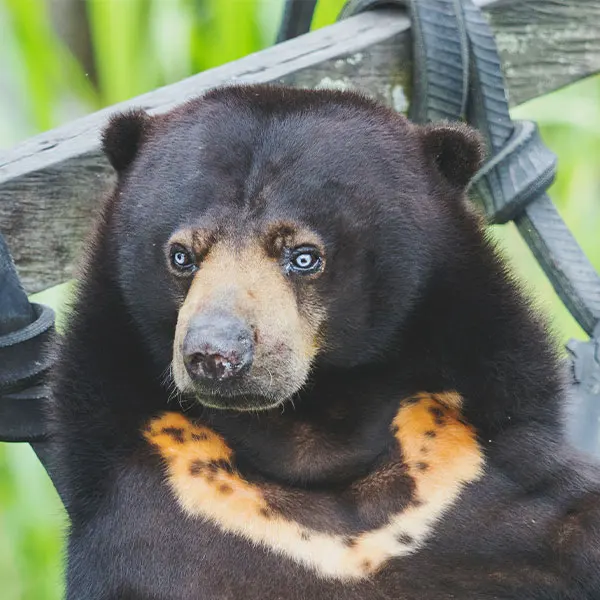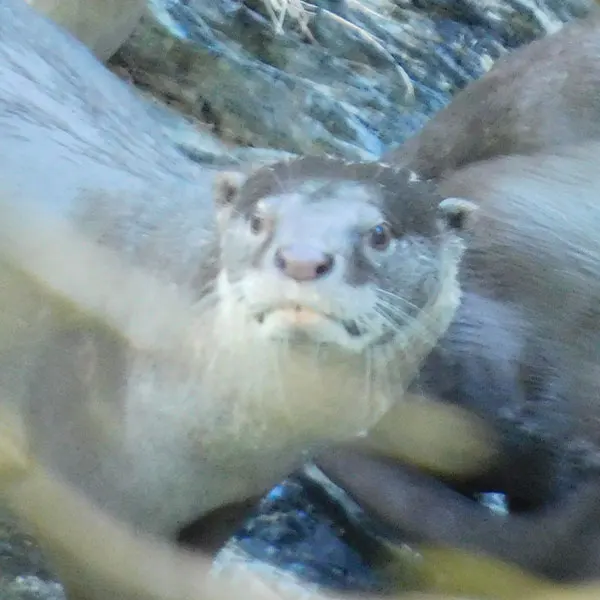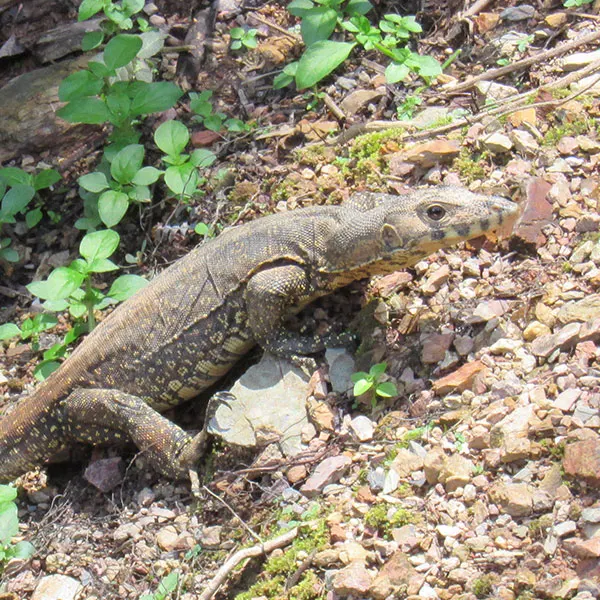 I loved walking through the forest, the variety of plants, flowers, trees and animals. There was so much to discover. It was so peaceful and quiet – and still you could always hear different animal noises.
Thanks to the organizers of the program! What you and BOS achieve in general is unimaginable and to see it up close is wonderful. I would also like to commend the staff at Samboja Lodge. Everyone is very friendly, motivated and seems very happy.
Covid-19 & health requirements
According to the most recent governmental advice, three COVID vaccines and a PCR test are no longer required to enter Indonesia. However, we will still organise an antigen test upon your arrival to Samboja Lestari.
Allergies & dietary requirements
The price for your accommodations also includes all 3 meals per day (not including alcohol). Please note that while we can cater for different diets, we would like to be informed about your dietary requirements/allergies in advance.
Weather
Considering that the program takes place within a rainforest, the weather can naturally be unpredictable. Please note that we may be prevented from doing some of the activities if this is the case. Replacement activities will be offered during these times.
What's included
Full board accommodation, transportation from/to the airport, activities on the ground.
What's excluded
Costs of the obligatory health tests, other travel costs (especially flights), insurances, vaccination, and alcoholic beverages.
Recommended flights
Any flights arriving in Balikpapan on the first day of the program and departing after program finishes. Let us know if you are planning to arrive/depart on different days.
Please remember that airfare is not included. The airport shuttle is only included on the day the program begins and ends. An extra fee will be added if you arrive or depart on alternative days.
Cancellation policy
Please note that unless the program is cancelled, your deposit is non-refundable as costs need to be paid for in advance.
Contact us
If you have any queries or like to chat about the best options for you, please contact us through events@bos-uk.org